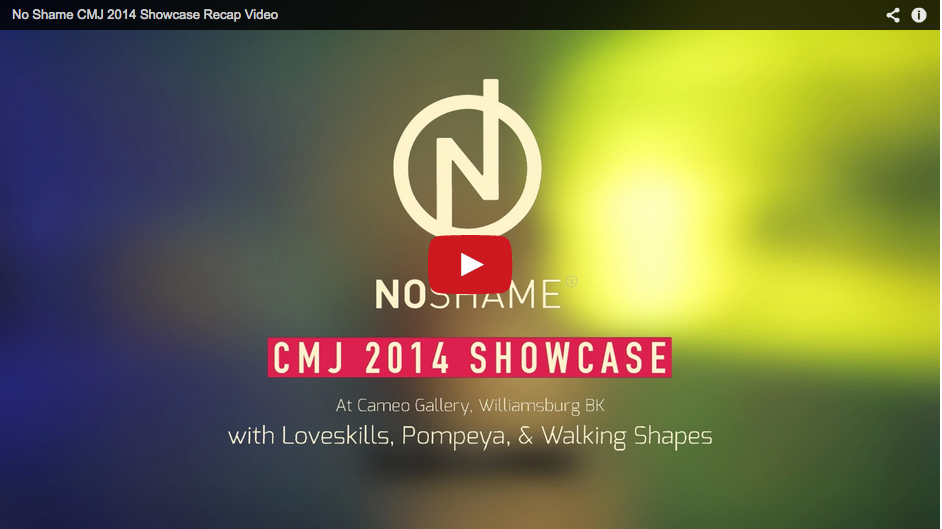 Thank you to everyone that made it out to No Shame's CMJ 2014 Showcase on Wednesday, October 22nd at Cameo Gallery in Williamsburg.
The event featured three of our artists. Loveskills kicked off the No Shame set, showcasing an all-new lineup and tracks from his upcoming EP Pure. Pompeya showcased their yet to be released single "Pasadena" from their upcoming LP "Real" as well as their newest single "Does". And Walking Shapes, brought their unique brand of "Feel Good" rock.
Big thanks to Sixpoint Brewery for providing FREE BEER for every entry.
Stay tuned for live performance videos!