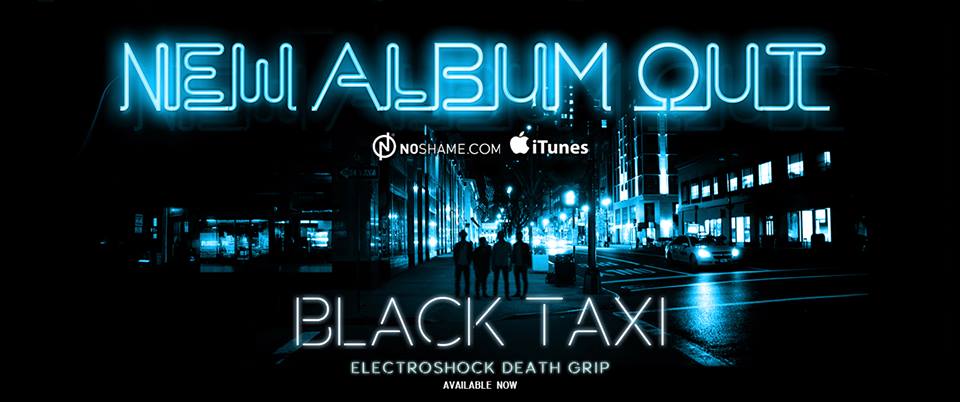 Black Taxi have released their newest full length, Electroshock Death Grip. The album is the followup to the band's 2013 EPChiaroscuro.
Guitarist William Longyear Mayo describes the album as, "another high-contrast piece for Black Taxi. The tracks are fun and rhythmic, but at the same time laced with the dark, sarcastic lyrics Black Taxi are known for. The album is introspective and retrospective in its lyrical content and futuristic in its production."
Black Taxi gives some insight on Diffuser.fm…"Electroshock Death Grip is our first full length album since 2011. We've progressed so much since then, in our songwriting, lyric writing, and overall sound. EDG gives a nod to a vast array of influences, the way our albums always do. But this time around we ended up with a much more cohesive sound than previous recordings." (Read more)
For those of you wanting a preview of Electroshock Death Grip, Diffuser.fm has set up a stream for of the record, and had this to say about it:
"The Brooklyn indie funk rock outfit leave nothing on the table with their third full-length album, and Diffuser couldn't be more excited to premiere the entire album stream.
Buy the album now on iTunes or from the No Shame store!