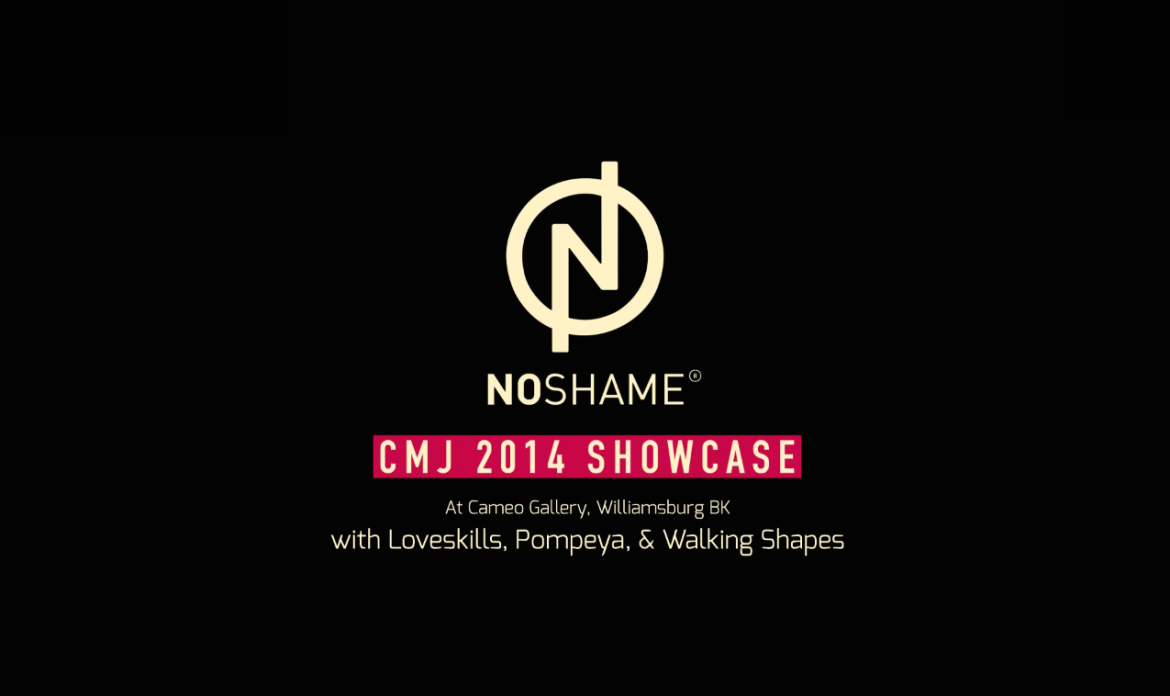 With yesterday's video premiere of Pompeya performing "Pasadena" live at CMJ (via Muzu), we at No Shame would like to take the opportunity to quickly recap and roundup all of the recorded performances released from our 2014 showcase.
For those of you who don't know, on October 22nd, No Shame put together its CMJ showcase at Cameo Gallery, in Brooklyn, featuring sets byLoveskills, Pompeya and Walking Shapes. We recorded a bunch of tracks from the night, and have been/will be releasing that footage.
So far, we've put out: "In the Wake" (SPIN) and "Feel Good" (Diffuser) by Walking Shapes; "Chanel" (AltSounds) by Loveskills; and "Does" (ArtistDirect) – and the previously mentioned "Pasadena" (Muzu) – by Pompeya.